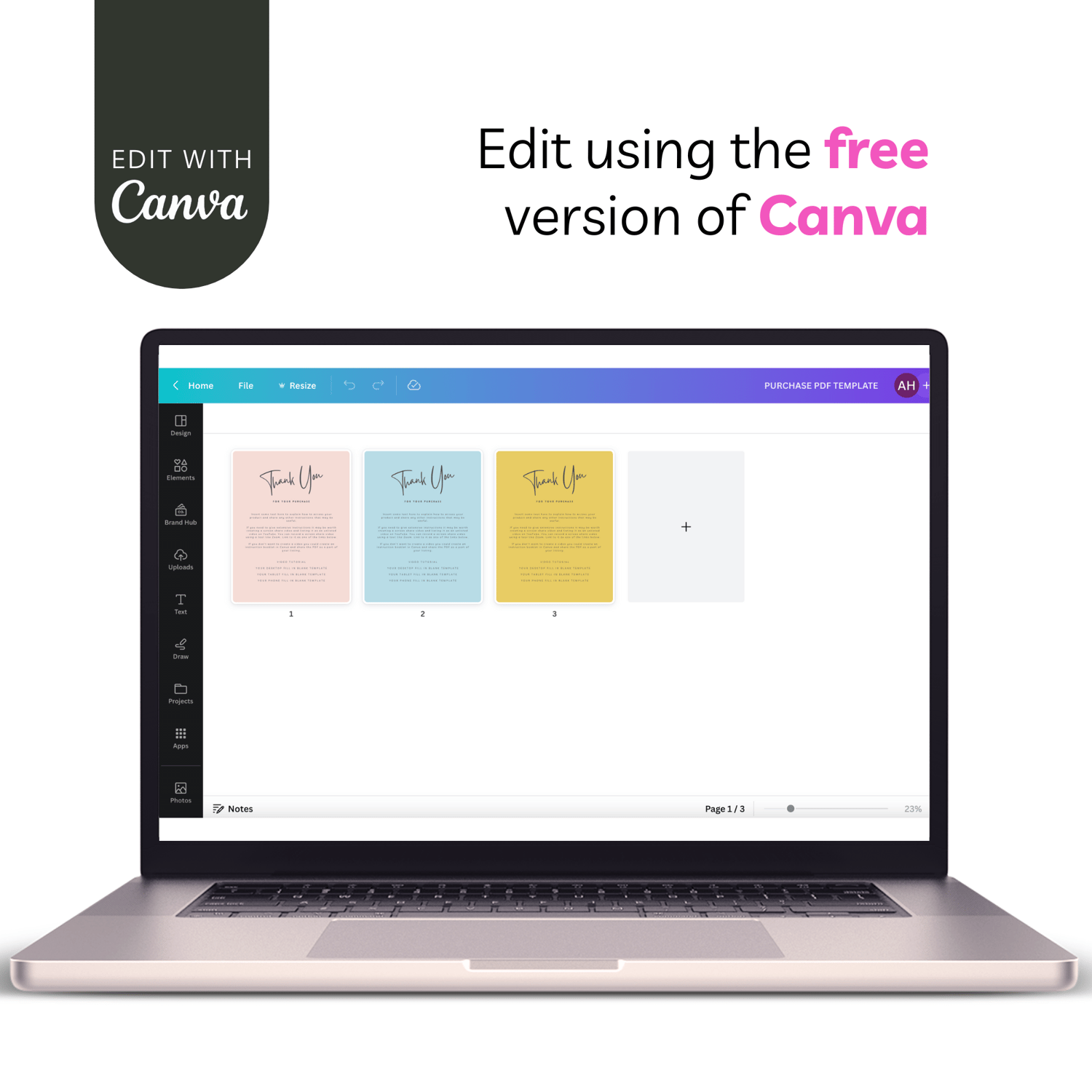 Digital Product Delivery Template
On Sale
This Digital Product Delivery PDF Canva Template, comes in three colour options.
The templates are for use with the free version of Canva.
You get:
• A US Letter template including all the important information when delivering digital products:
1: Thanks for your purchase section
2: Instruction section
3: Link section (where you link to your products)
You can also use the link section to link to any additional instructions like tutorial videos although this is not necessary.
:::::::::::: WHAT'S INCLUDED ::::::::::::
You will receive a PDF with links to the Canva templates and a link to a tutorial video..
Your PDF will be available to download once payment is confirmed.